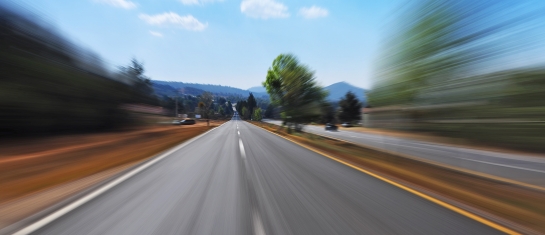 Is a custom designed website worth the price?
A company website that's unique to you is the best way to stand out from the crowd, but shelling out thousands on a custom website isn't in your budget either. There is a way to get a unique looking site without paying an outrageous custom design price.
The solution is a Premium WordPress Theme.
A premium WordPress theme packs the full power of the WordPress framework, with all its customizable options like widgets, plug-ins, photos and customizable headers, into a feature-rich, readily usable, and proven code package to give you a company business website at a fraction of the price of a custom design.
Here's how:
Behind the WordPress dashboard is a cleverly thought out code framework that allows maximum flexibility with a lot of code re-usability. That's why WordPress has the largest installed base of web-sites on the planet. It's the WordPress framework that packs the punch, it's the theme wrapper that packages the framework up all pretty. You can have the wrapper custom designed, or you can achieve the same results with a premium WordPress theme.
A premium WordPress theme and a custom design WordPress theme do the exact same thing, they take advantage of the framework to deliver a unique, stable blogging platform in an aesthetically pleasing visual. But a custom design theme costs way more because it is built from scratch each time. That's expensive. You need graphics, coding, testing and debugging on every single install. A custom design is fine if you've got the time and the money for it. Custom design is a great option for an organization with a high end budget, but not so much for the smaller guys who need to keep an eye on every expense.
A premium WordPress theme gives your site a unique identity, but without all the customization work. It is built from a proven base concept: it doesn't start from scratch and it comes out of the box stable. It needs considerably less development and debug time than a custom design theme needs, and the support community is large and easily accessible. That means you save big because you're not paying for hours of custom development and laborious debug time. That puts more money in your pocket, money you can put into SEO, promotion, content, photography, or just beefing up your company website.
A premium WordPress theme also delivers the same famous WordPress flexibility that a custom theme does. We use plug-ins, widgets, custom graphics and photos for a totally unique look, only we do it using proven code! A premium WordPress theme gives you the same legendary WordPress flexibility without the custom design price.
The fact of the matter is the average website visitor can't tell the difference between a custom design site or a premium WordPress theme site because each design uses the same WordPress elements for their aesthetics: widgets, plug-ins, photos, fonts, color and graphics.
Photos dress up posts and pages to offer a unique visual aesthetic. They can be easily inserted into both pages and post on the WordPress platform and do not depend on a custom design. A premium WordPress theme does the same thing a custom design does!
A premium WordPress theme uses any available plug-in, just like a custom design.
A premium WordPress theme works well with custom graphics, just like a custom design.
A premium WordPress theme's font and colors can be changed, just like a custom design.
The thing is this, a premium WordPress theme puts the concentration where it's needed, getting you a unique looking website, not wasting your money on custom coding!
You can get all the features of a fully implemented, custom WordPress website, but without the custom theme design price, just by using a premium WordPress theme!
Contact Us to discuss totally all your options using a premium WordPress theme. We work with small businesses in the Atlanta area to get the most out of their company website.
Social Share