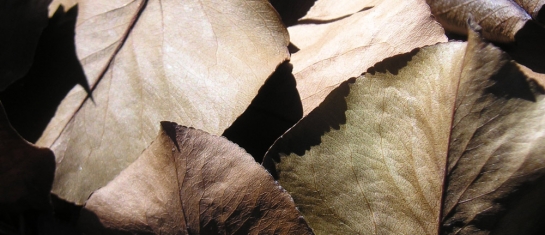 When It's Time To Put Your Old Site Out To Pasture And Bring In Fresh New Ideas And Concepts
There aren't too many techie things around today that were around just a few short years ago. Technology changes fast, faster than many economies can keep up with them in fact. And what that means for you is that you may need to take a look at your current website at and ask a few questions. We've put together five checks here that will help you evaluate if you need to do a major site rework.
Technology check
If you've been online for a while then you know that the web content landscape changes quite frequently. Back in the day, sites were simple HTML configurations that had little in the way of interactivity or dynamics. But that was a really, really long time ago. Chances are you've moved past that point. But there are some technologies that were current just a few years ago that have fallen by the way side. The advent of HTML 5 and CSS 3 have caused plenty of old flash applications and old HTML functions to sunset into retirement. You want to be sure that your system is up to date with the latest web technology.
Content check
Your site is all about its content, and quite frankly, content gets dated. If you don't have an active management system where content is quickly and easily refreshed then chances are that your content is stale and moldy. Not only do your customers want your stuff to be fresh and current, but the search engines want it that way too. So if your content is still rooted in the turn of the century or earlier then you may want to consider a change.
Search engine check
The algorithms for search change, and recently they've changed dramatically. If you've noticed that you're dropping off the search engine lists because of the competition then you may need to think about a move. The technology of search engine optimization has come a long way in recent years, and many of the techniques that were valid just a short time ago are no longer any good, and in fact, may be hurting your results. If you've dropped into search engine land oblivion, then you may need a fresh site.
Business use check
At the end of the day your site is there to serve your business. So if your business has changed and you haven't had your site keep up then you may want to upgrade. Maybe you need more interactivity in the ways of ecommerce, or maybe your customers need more active management through customer relationship management software. For any reason that your business has changed that isn't reflected in your site then you may want to consider an upgrade.
Customer use check
Your customers need to be able to use your site easily and effectively. That means that they have to be able to navigate through it, and get to the sections that they seek quickly. And you'll also want to consider how your site looks on mobile applications. Mobile is really coming to the forefront for many users. You need to evaluate your site experience through your customer's eyes. If they aren't going to be happy with what they find then it's definitely time for a change.
Needed upgrades
You want to keep your site fresh and current, and a lot of the technology that's out there today offers much better management than what was available just a few years ago. And even if it isn't the technology that needs a boost, you may need to rethink your sites content. The bottom line is that each case is different, but most every business will need a site upgrade at some point.
Social Share